Regular price
Sale price
$45.00 USD
Unit price
per
Sale
Sold out
Bound by Beauty of the Savannah by Dorset Carroll
5"x7" framed mini painting, made in Uganda
"Bound by Beauty" captures a captivating scene where two African twin sisters, dressed in matching uniform attire, pause on their journey from the string to admire the breathtaking beauty of their home area. The painting embraces a warm color palette of brown, yellow, and white, reflecting the harmonious blend of earthy tones and the radiant spirit of the sisters.
The twin sisters stand side by side, their gazes directed towards the surrounding landscape. Their uniforms symbolize their shared bond and connection, representing the strength and unity of sisterhood. The attention to detail in their attire showcases the cultural significance and pride they carry within their hearts.
In the painting, the colors brown, yellow, and white dominate the canvas. Brown represents the earth, symbolizing the stability of their home. Yellow evokes a sense of warmth, joy, and optimism, embodying the vibrancy and spirit of the African landscape. White signifies purity and innocence, highlighting the genuine appreciation the sisters have for the beauty that surrounds them.
The 5"x7" Artisan Mini Paintings come in a black photo frame.
Share
View full details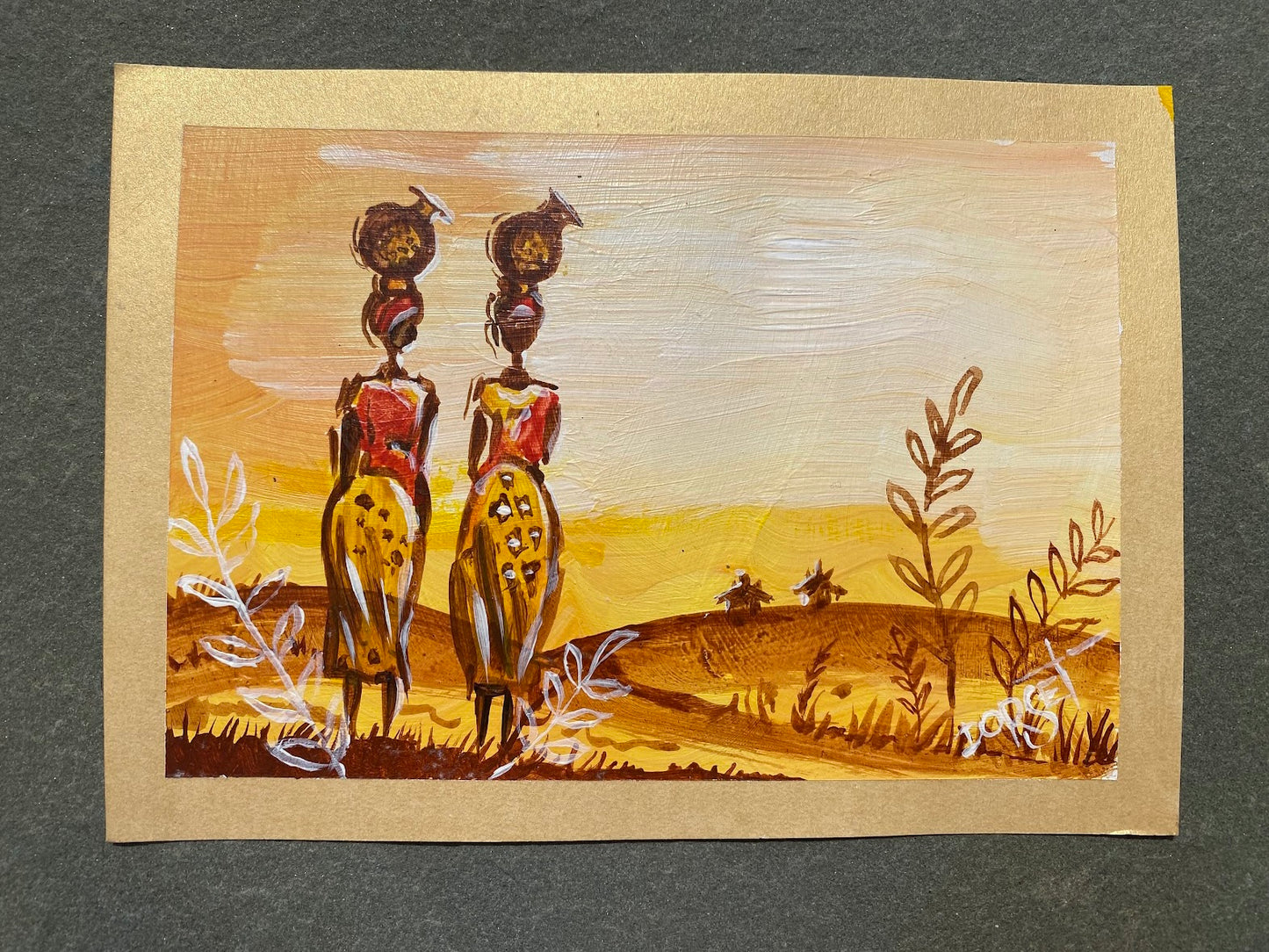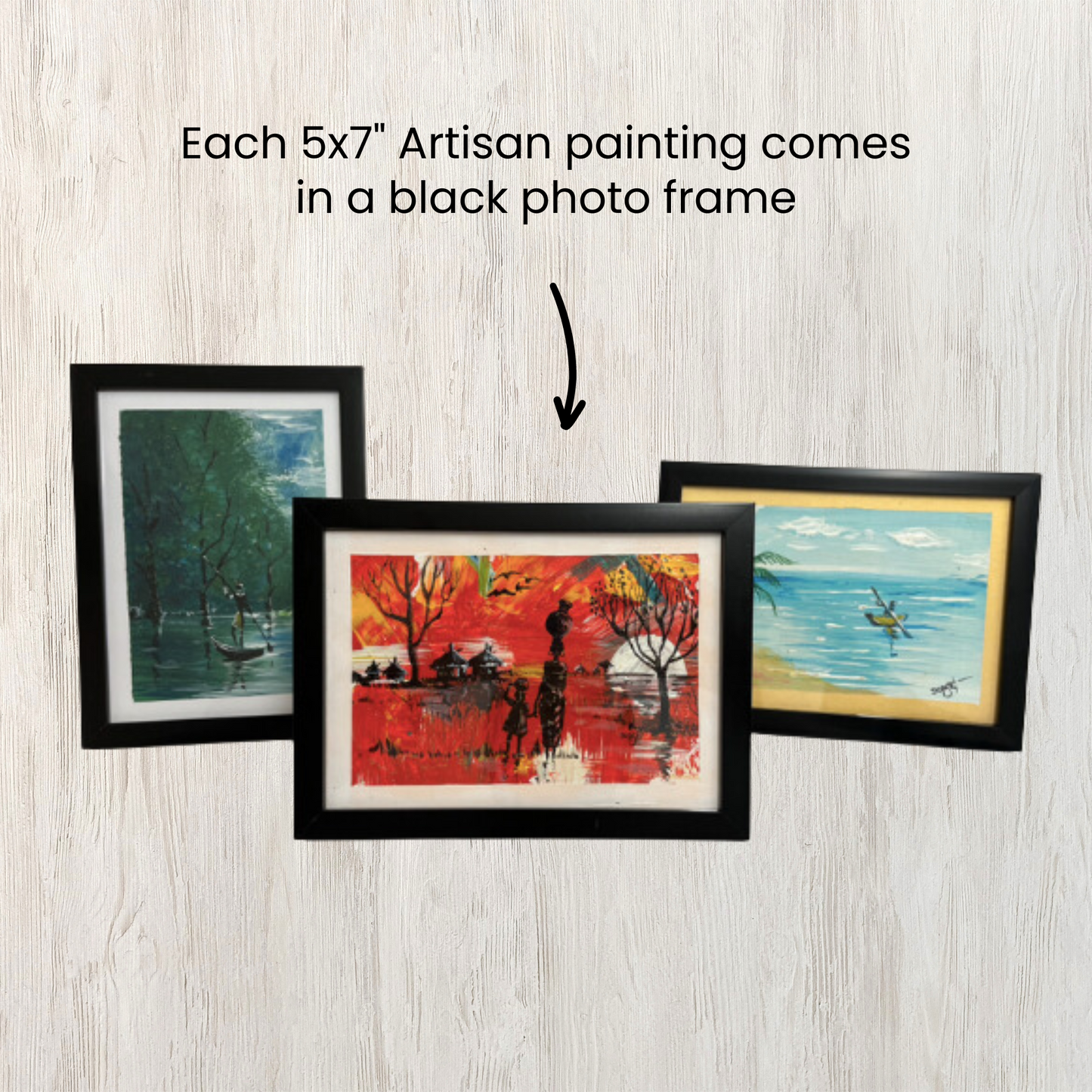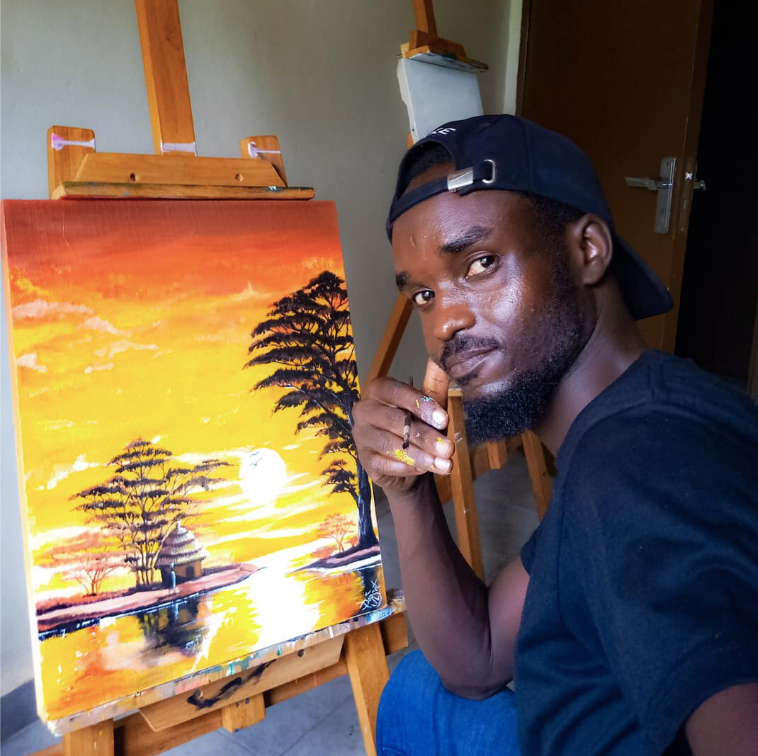 Made by hand, with love by Dorset Caroll
This art was created by Dorset Caroll, one of the inspirational visual artists at the Artisan Center.
Impact: 100% of your purchase directly supports the artist & The Artisan Center.