Regular price
Sale price
$45.00 USD
Unit price
per
Sale
Sold out
Dawn's Journey by Dorset Carroll
5"x7" framed mini painting, made in Uganda
"Dawn's Journey" captures a poignant moment in the lives of an African Acholi mother and her two daughters as they set out from their home to embark on a path that leads to the string. The painting radiates with the warmth and serenity of an early sunrise, encapsulating the beauty of familial bonds, resilience, and the promise of a new day.
The foreground of the artwork is adorned with vibrant hues of red, representing the earth and grounding the scene. As the family walks forward, their steps symbolize strength, determination, and the passing of knowledge from one generation to the next. The eldest daughter, guided by her mother's loving hand, supports her younger sibling, embodying the spirit of sisterhood and the nurturing nature of African families.
The 5"x7" Artisan Mini Paintings come in a black photo frame.
Share
View full details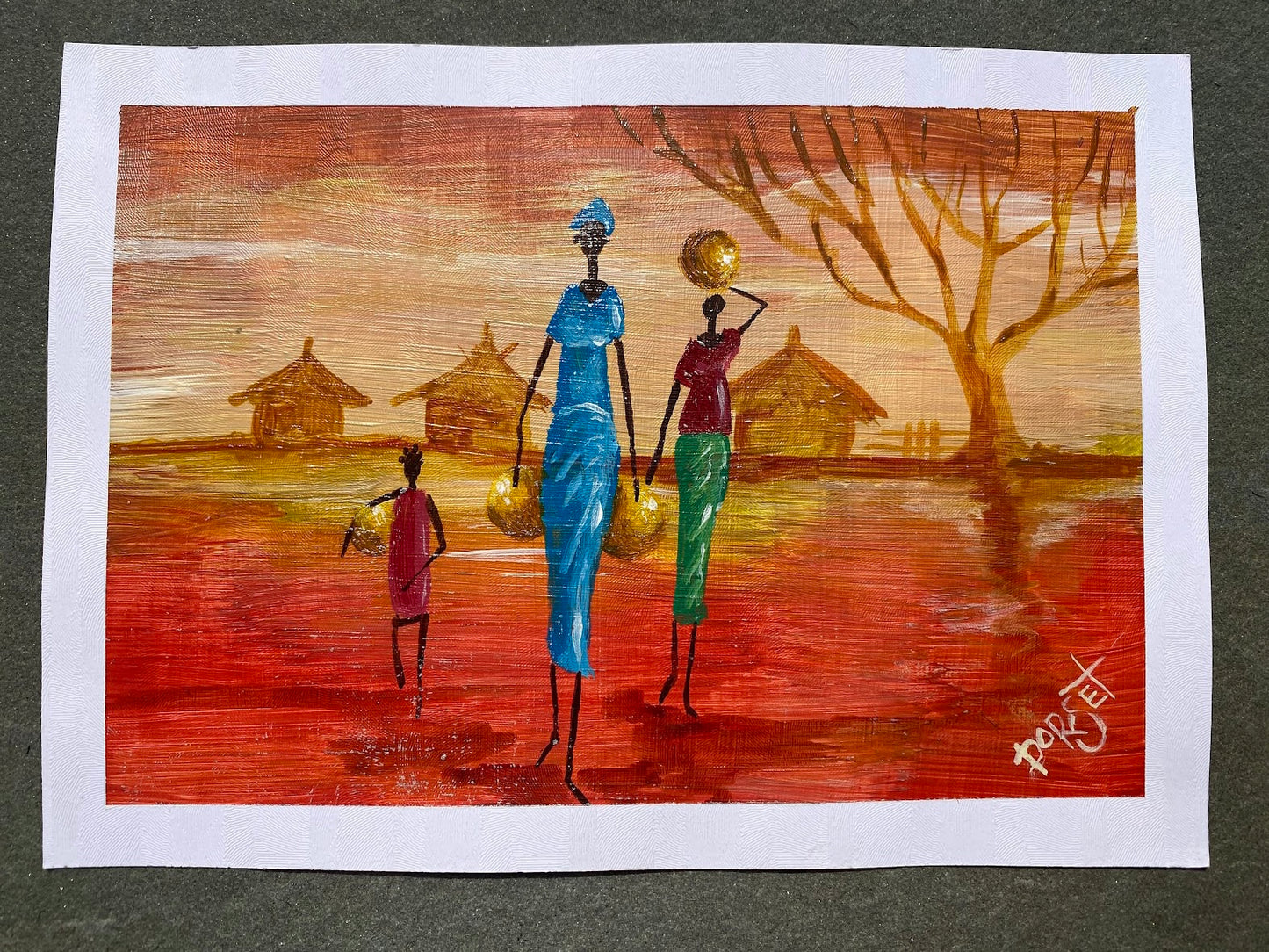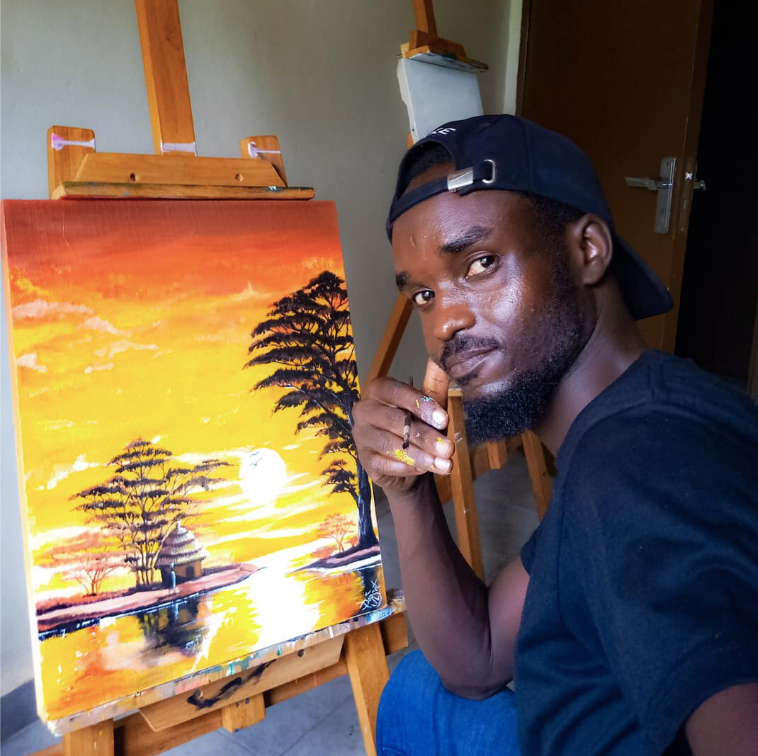 Made by hand, with love by Dorset Caroll
This art was created by Dorset Caroll, one of the inspirational visual artists at the Artisan Center.
Impact: 100% of your purchase directly supports the artist & The Artisan Center.