Regular price
Sale price
$45.00 USD
Unit price
per
Sale
Sold out
Harmony of Twilight by Dorset Carroll
5"x7" framed mini painting, made in Uganda
"Harmony of Twilight" depicts a captivating scene where an African woman gracefully returns from the stream during the golden hours of sunset. The painting immerses viewers in a serene and harmonious ambiance, as the woman stands on the right side of the canvas, framed by a majestic tree on the left. The background is adorned with warm shades of orange, emanating from a radiant sun, while a reflective water body shimmers gently in the foreground.
The African woman's presence exudes tranquility and a deep connection with nature. Her serene posture reflects a sense of inner peace as she carries the essence of the stream within her. The act of returning from the stream symbolizes the cyclical nature of life and the sustaining power of water, which nurtures both the body and the soul.
highlighting the genuine appreciation the sisters have for the beauty that surrounds them.

The 5"x7" Artisan Mini Paintings come in a black photo frame.
Share
View full details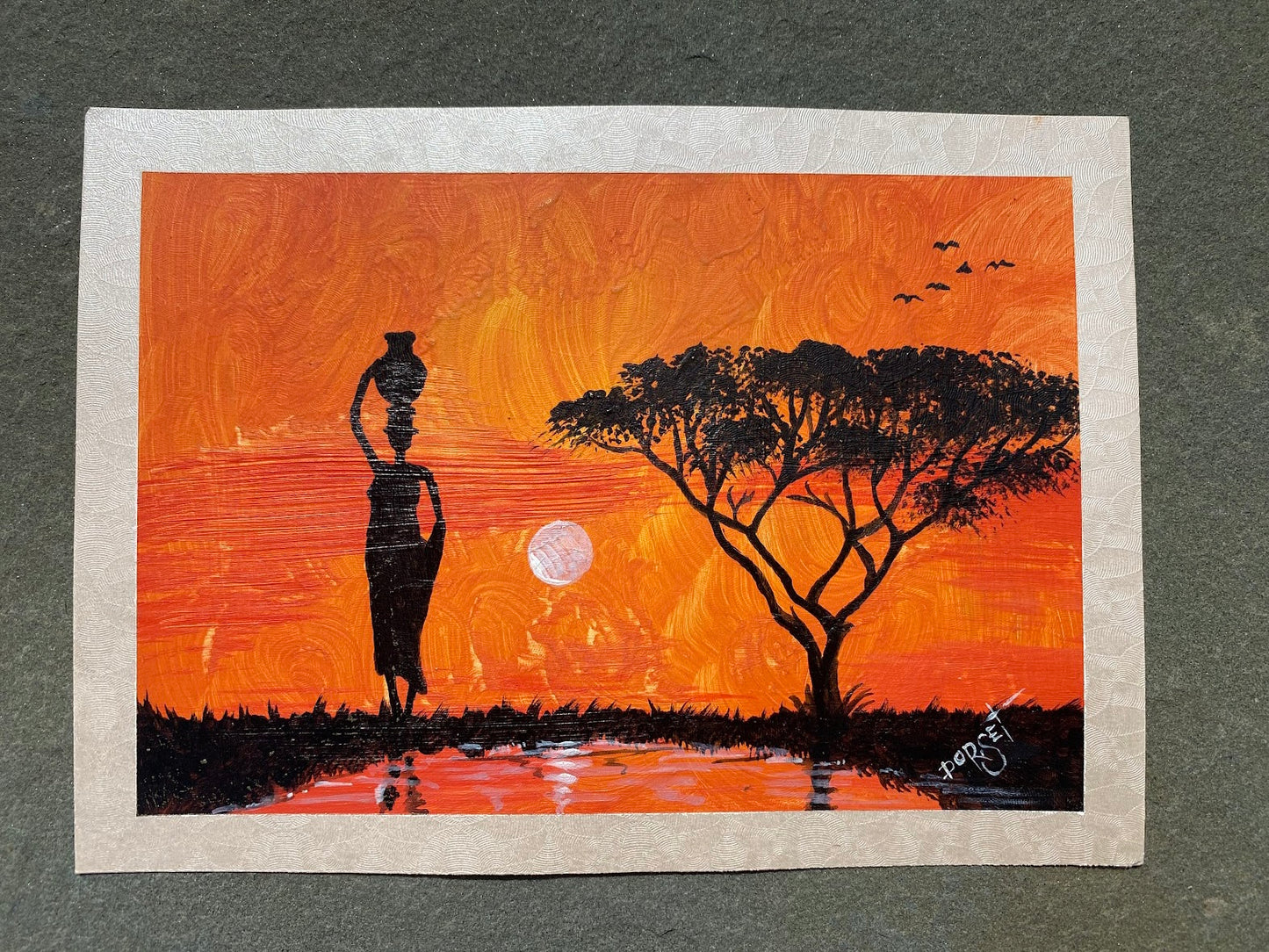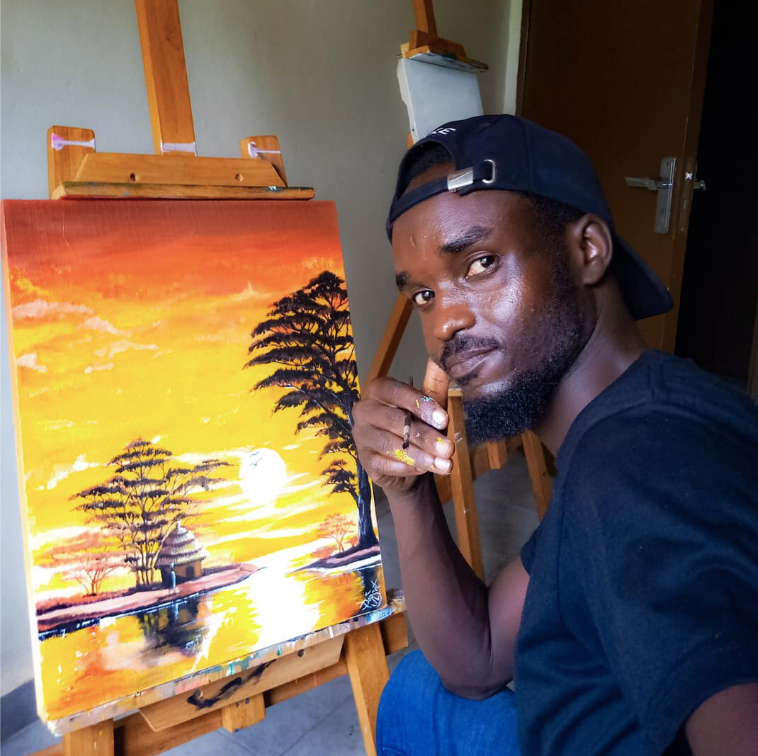 Made by hand, with love by Dorset Caroll
This art was created by Dorset Caroll, one of the inspirational visual artists at the Artisan Center.
Impact: 100% of your purchase directly supports the artist & The Artisan Center.