Regular price
Sale price
$45.00 USD
Unit price
per
Sale
Sold out
Harvesting Serenity by Dorset Carroll
5"x7" framed mini painting, made in Uganda
"Harvesting Serenity" portrays a poignant moment in the life of an African Acholi mother as she collects water from a rocky string during the peaceful evening hours. The painting emanates a tranquil ambiance, capturing the harmony between nature, human connection, and the nourishment of body and spirit.
The background of the artwork is bathed in warm shades of orange, evoking the serene glow of the setting sun. The sky is adorned with a radiant yellow sun, casting a soft and comforting light upon the scene. In the distance, two trees stand tall, their branches reaching towards the heavens, symbolizing strength, wisdom, and the enduring presence of nature.
The 5"x7" Artisan Mini Paintings come in a black photo frame.
Share
View full details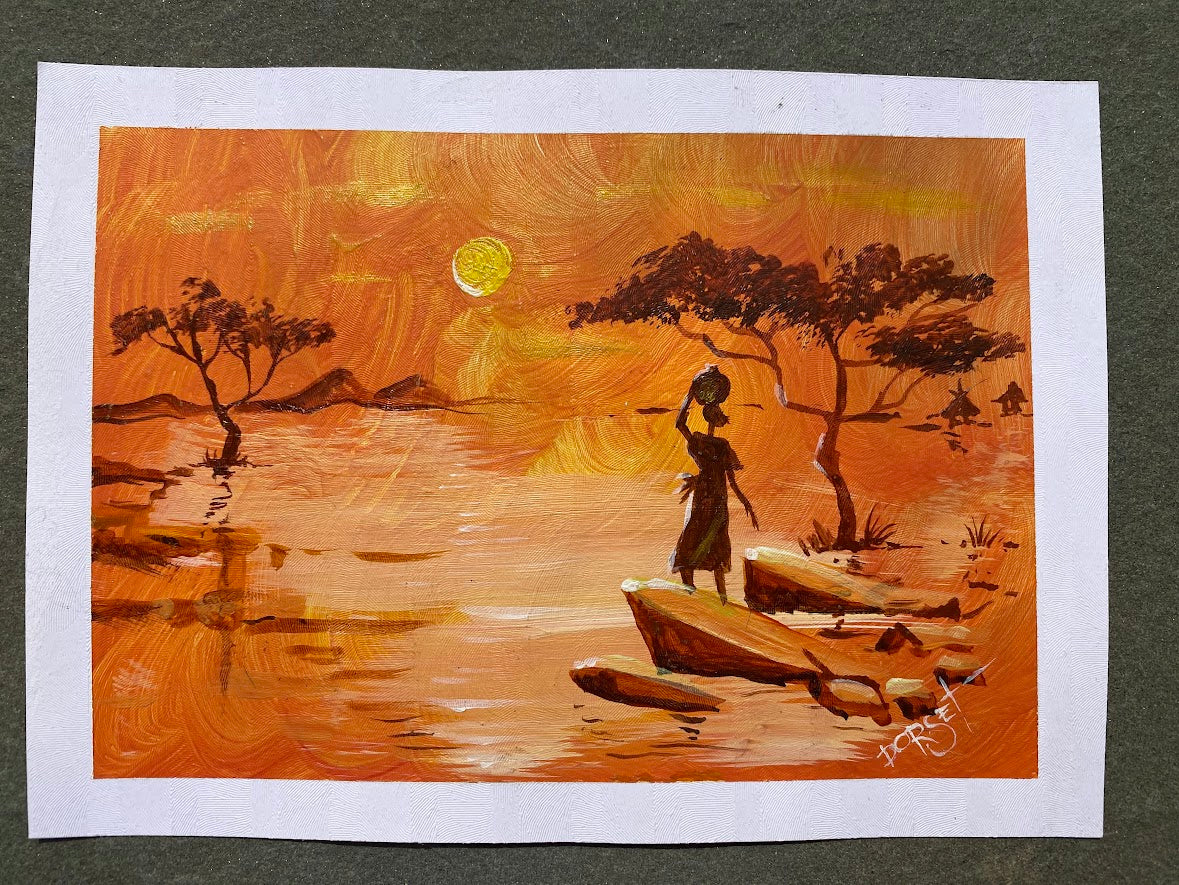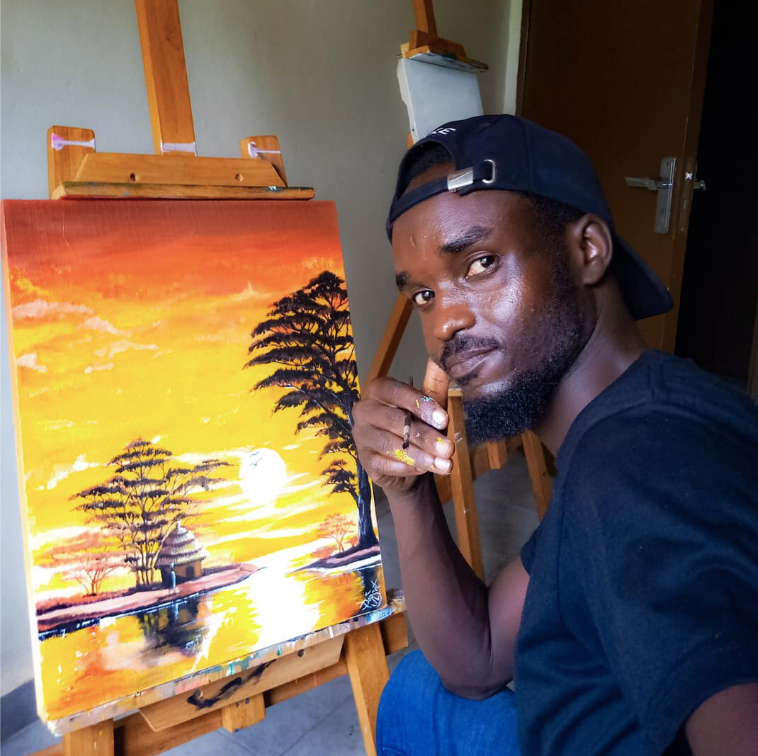 Made by hand, with love by Dorset Caroll
This art was created by Dorset Caroll, one of the inspirational visual artists at the Artisan Center.
Impact: 100% of your purchase directly supports the artist & The Artisan Center.