Regular price
Sale price
$45.00 USD
Unit price
per
Sale
Sold out
Homeward Harmony by Dorset Carroll
5"x7" framed mini painting, made in Uganda
"Homeward Harmony" portrays a captivating scene where an African Acholi mother gracefully approaches her home, balancing water on her head that she collected from a nearby string. The painting emanates a sense of serenity and balance, capturing the harmonious connection between the woman, her natural surroundings, and the warmth of her home.
In the background, a big yellow sun dominates the canvas, casting a radiant glow across the sky painted in shades of orange. The sun symbolizes vitality, energy, and the life-giving force that sustains both the land and its inhabitants. Adjacent to the sun stands a majestic tree, its branches reaching out as if embracing the sky. Five birds gracefully circle the tree, symbolizing freedom, harmony, and a sense of connection to the heavens above.
The 5"x7" Artisan Mini Paintings come in a black photo frame.
Share
View full details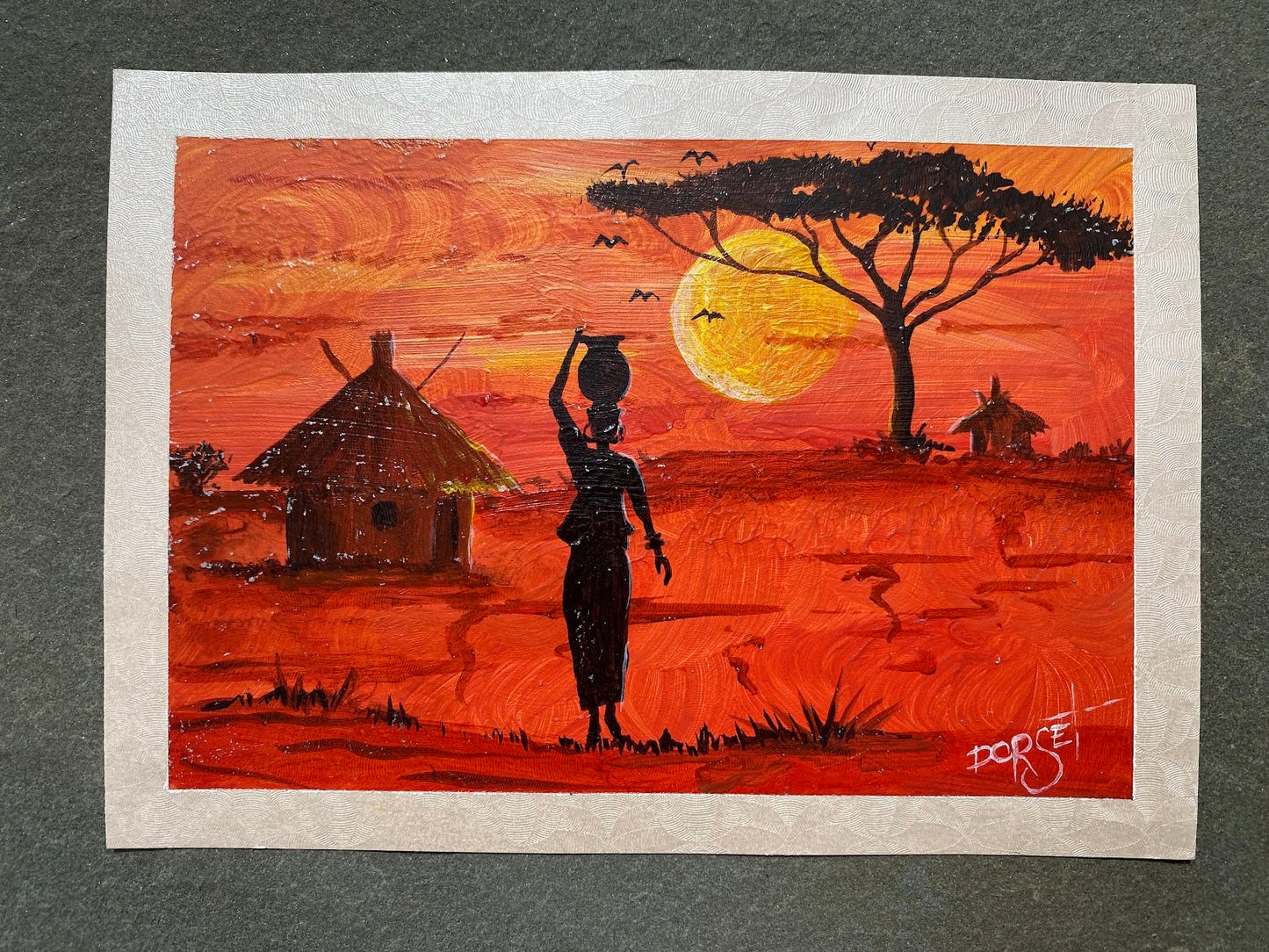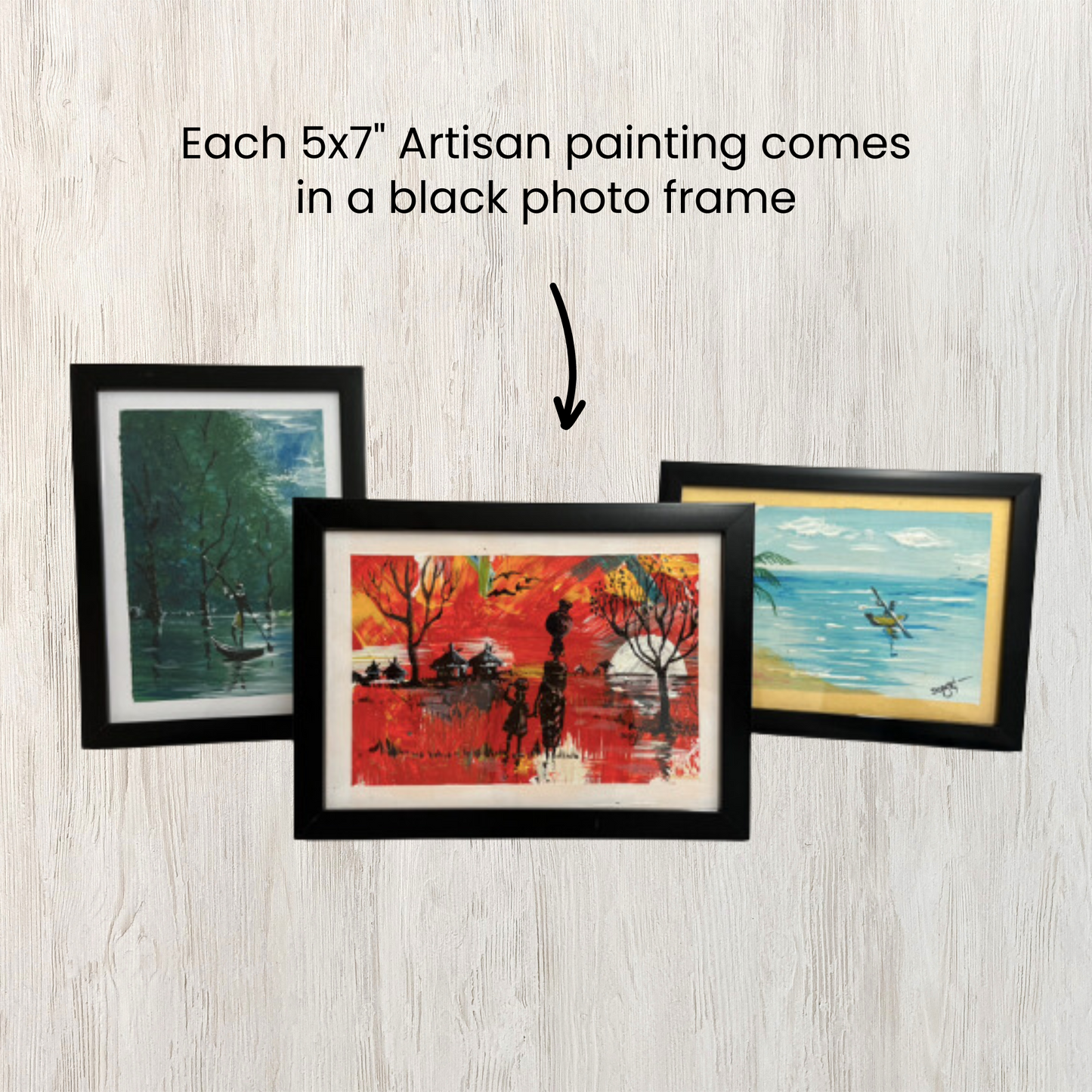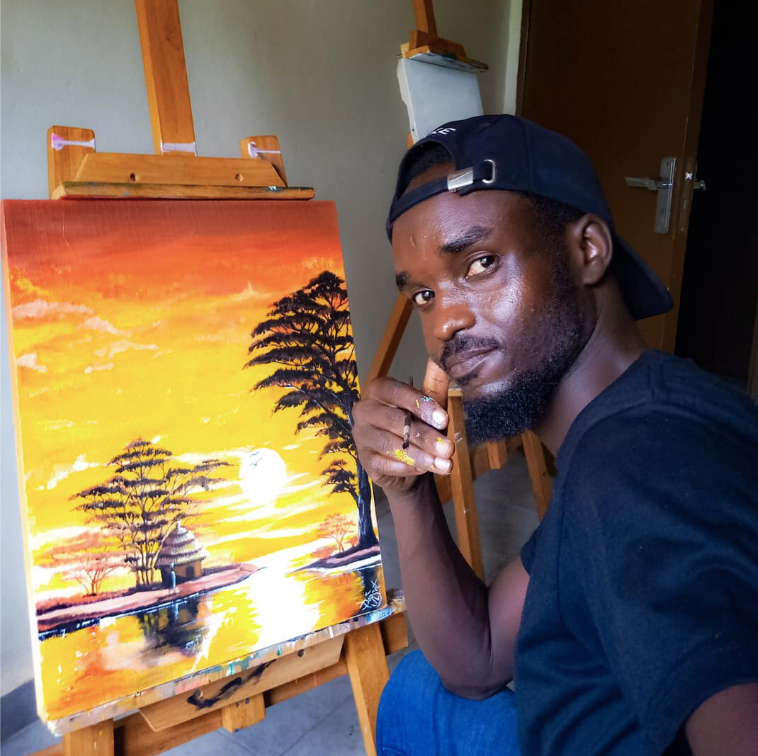 Made by hand, with love by Dorset Caroll
This art was created by Dorset Caroll, one of the inspirational visual artists at the Artisan Center.
Impact: 100% of your purchase directly supports the artist & The Artisan Center.