Regular price
Sale price
$45.00 USD
Unit price
per
Sale
Sold out
Journey of Vitality by Dorset Carroll
5"x7" framed mini painting, made in Uganda
"Journey of Vitality" portrays a captivating scene where two black African women gracefully traverse a vibrant landscape, carrying a pot and a calabash filled with water. The painting radiates a sense of energy and optimism, capturing the essence of resilience and resourcefulness.
The two women, depicted with poise and strength, symbolize the collective spirit of African women and their vital role in sustaining their communities. As they stride forward, their burdens serve as a metaphor for the responsibility and care they bear, ensuring the well-being and nourishment of their families and those around them.
The 5"x7" Artisan Mini Paintings come in a black photo frame.
Share
View full details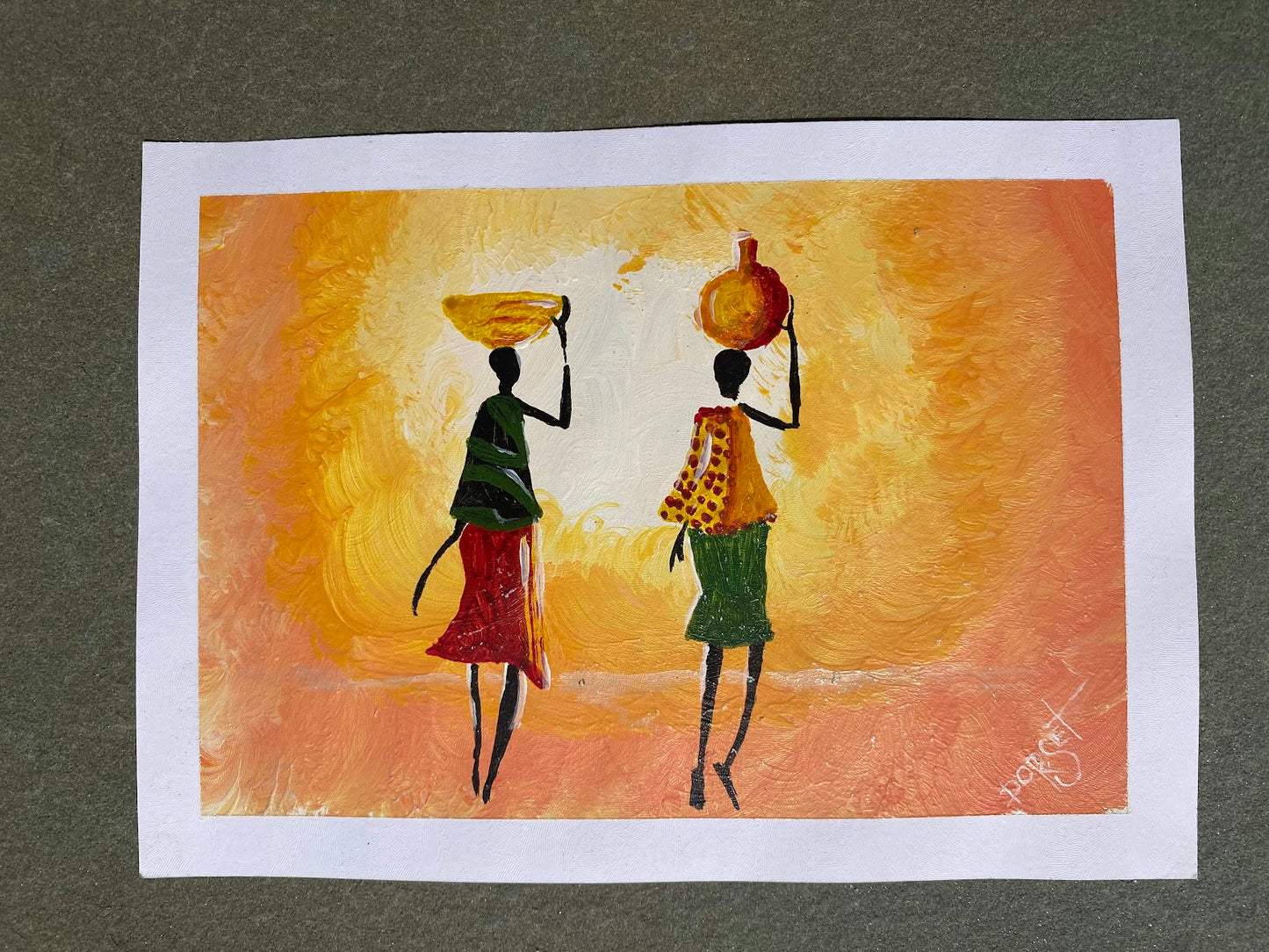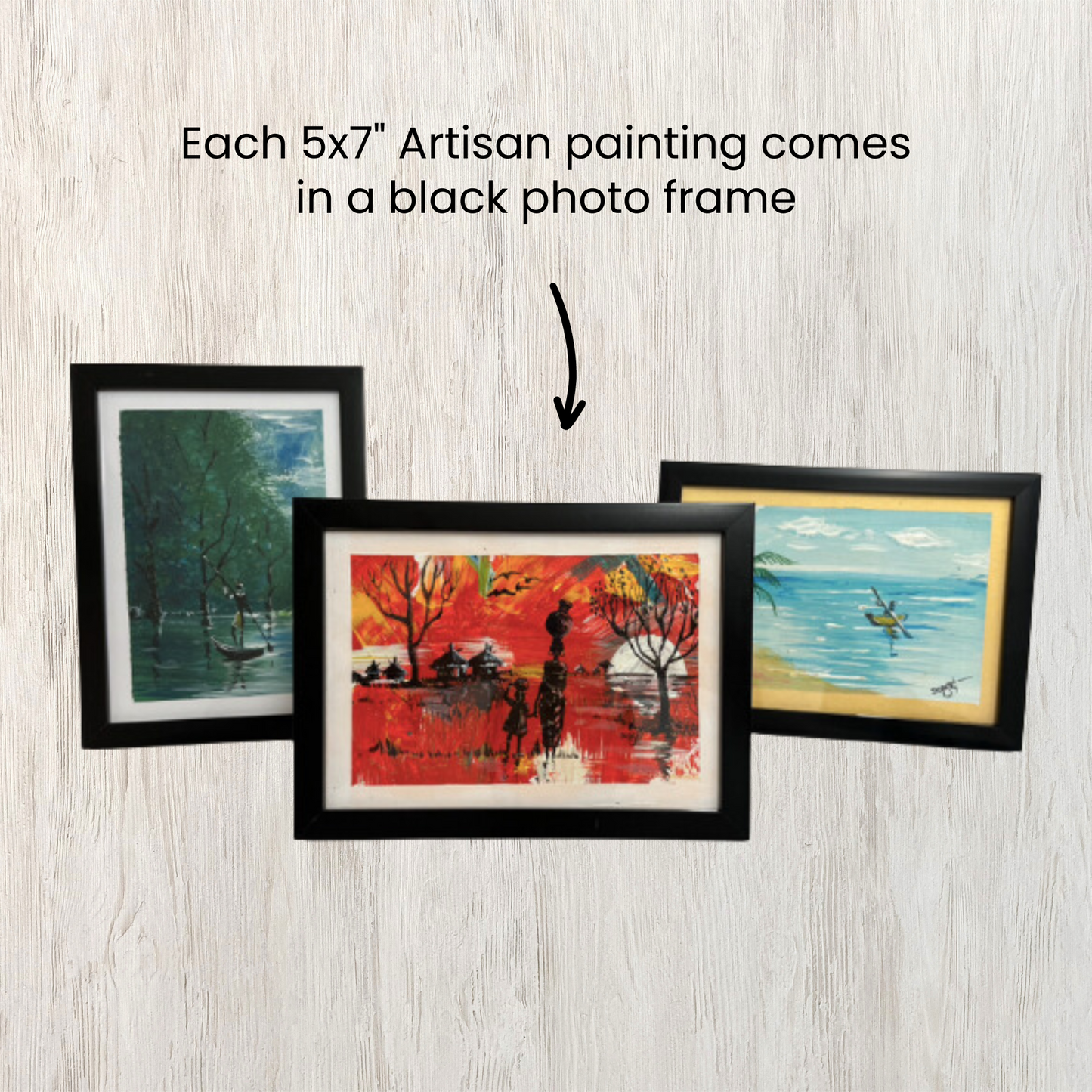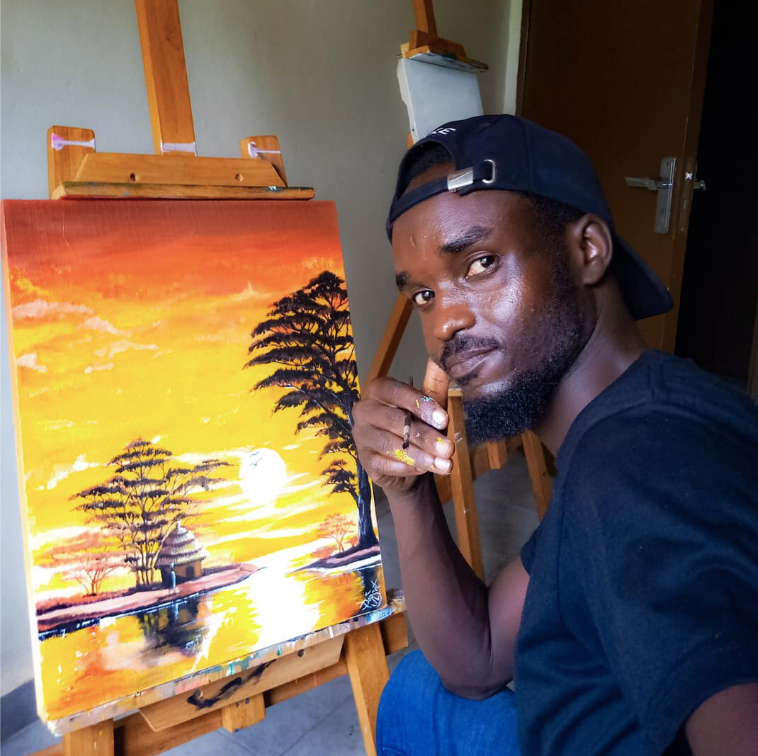 Made by hand, with love by Dorset Caroll
This art was created by Dorset Caroll, one of the inspirational visual artists at the Artisan Center.
Impact: 100% of your purchase directly supports the artist & The Artisan Center.