Regular price
Sale price
$45.00 USD
Unit price
per
Sale
Sold out
Resilient Oasis by Dorset Carroll
5"x7" framed mini painting, made in Uganda
"Resilient Oasis" captures a captivating scene where the sun rises in a sky painted in hues of yellow and soft blue, illuminating a vibrant landscape. The painting transports viewers to serene swampy vegetation in the foreground, harmoniously juxtaposed with a grand acacia tree balancing a smaller tree on the left.
The rising sun serves as the focal point, casting a warm and golden glow across the canvas. Its gentle rays symbolize the promise of a new day, while the soft blue tones of the sky create a sense of tranquility and harmony. The emerging sun embodies hope, renewal, and the life-affirming power of nature.
The 5"x7" Artisan Mini Paintings come in a black photo frame.
Share
View full details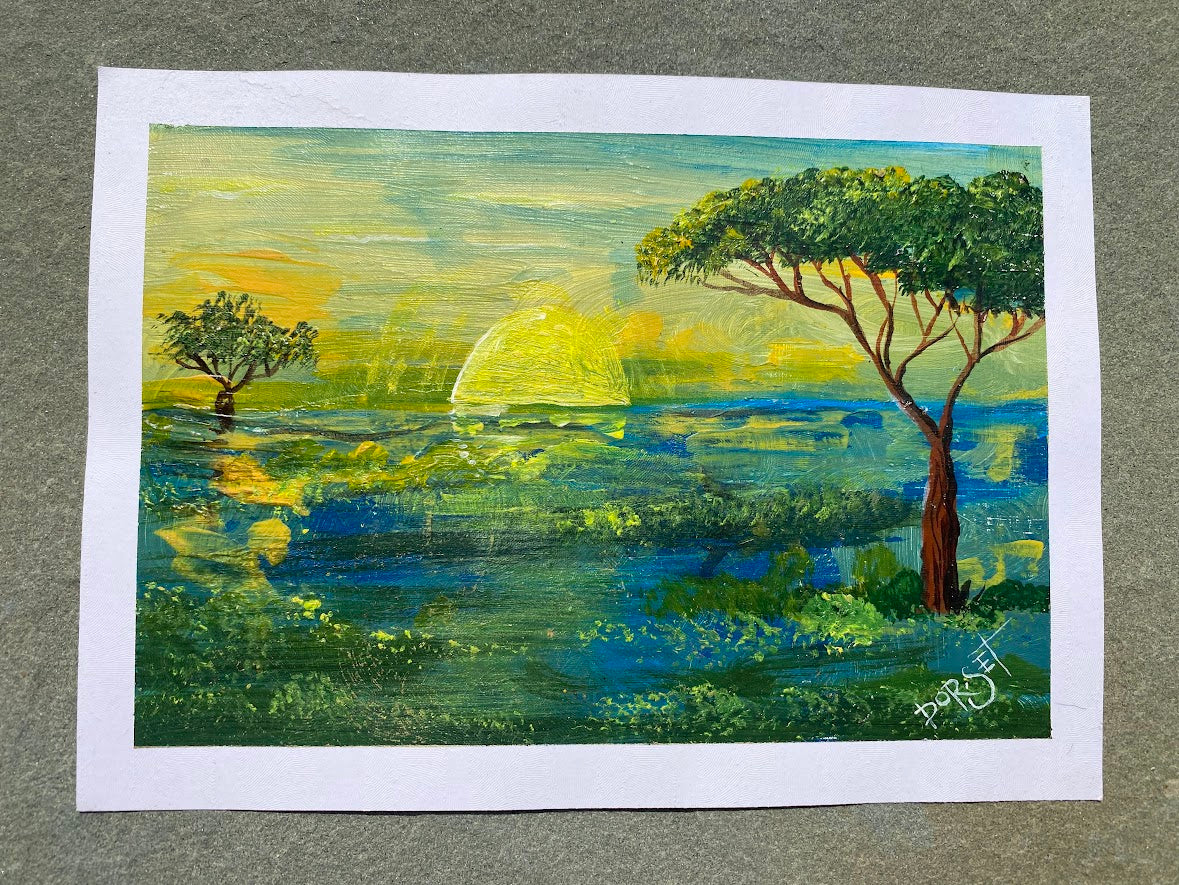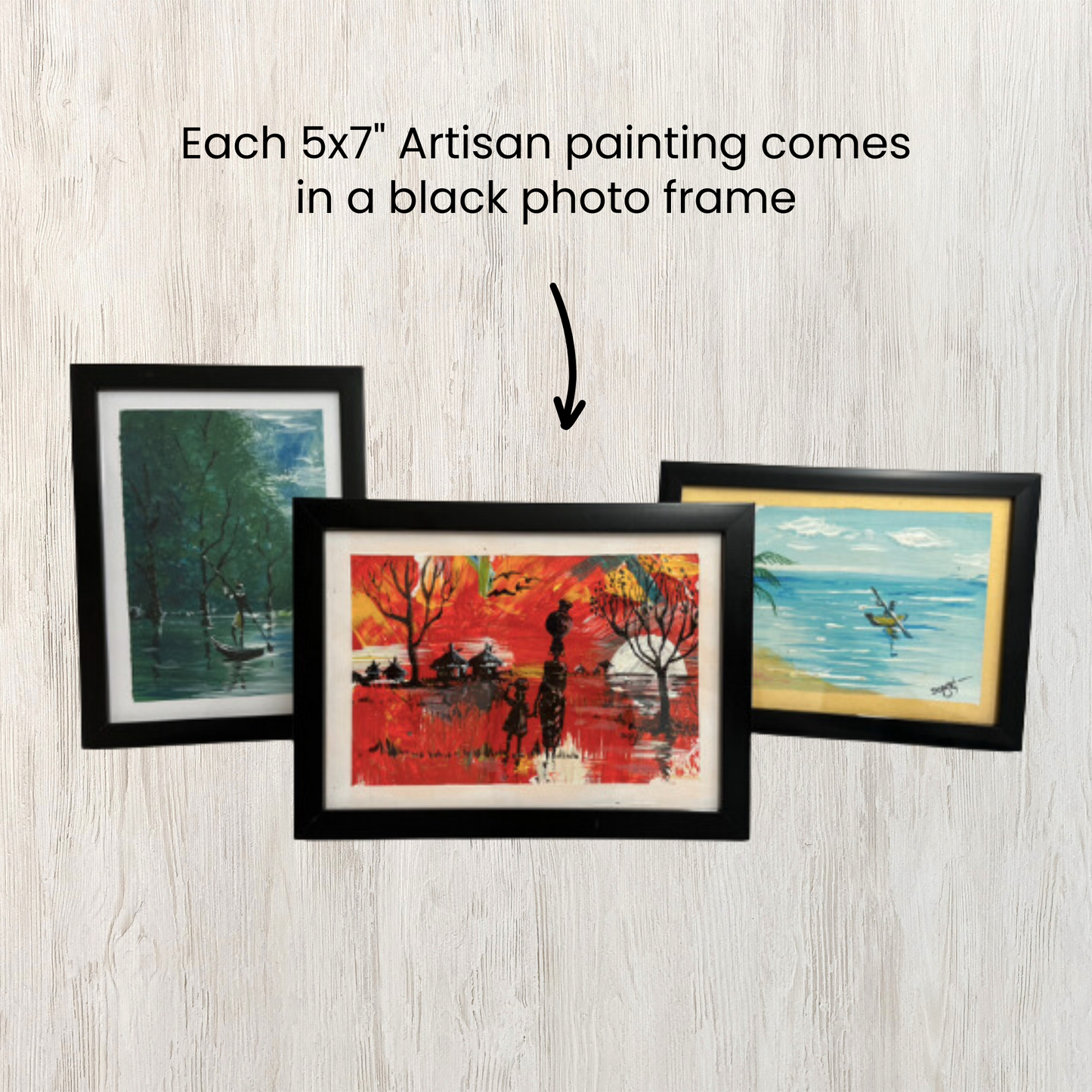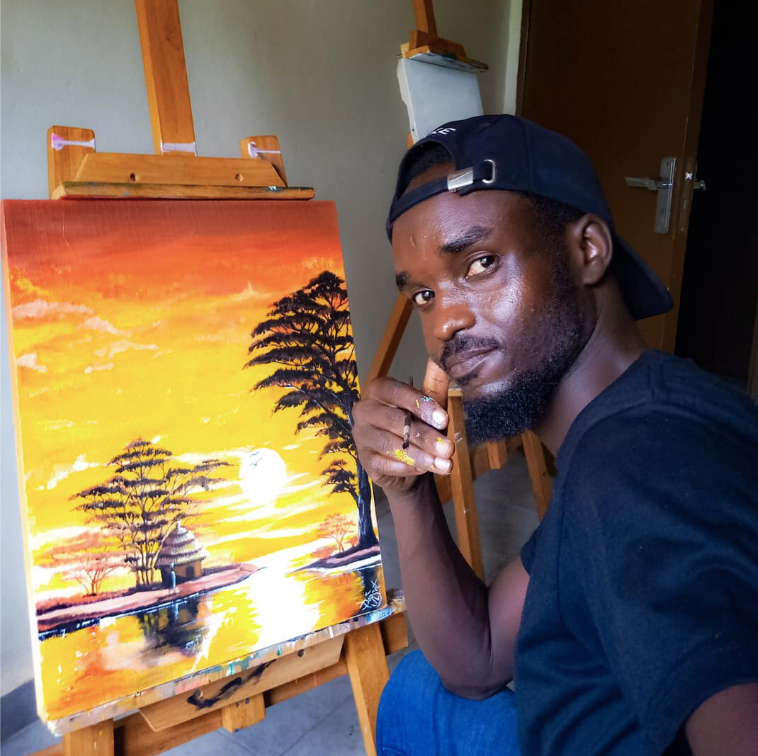 Made by hand, with love by Dorset Caroll
This art was created by Dorset Caroll, one of the inspirational visual artists at the Artisan Center.
Impact: 100% of your purchase directly supports the artist & The Artisan Center.