Regular price
Sale price
$20.00 USD
Unit price
per
Sale
Sold out
The Acacia Series by Edgar Acana
5"x7" framed mini paintings (2 qt.)
Painting 1: Deep:  "Deep" portrays the land view of our environment at sunset. The tree represents the hard standing leader we had in the community at a time of hardship arising from the infertile soil. Leaders were so much attached to the community
Painting 2: Rooted in Heritage: "Rooted in Heritage" presents a captivating painting where a magnificent tree dominates the canvas, spreading its branches across the scene. Against a vibrant red background, the tree symbolizes strength, resilience, and the deep-rooted connection to African heritage.
The 5"x7" Artisan Mini Paintings come in a black photo frame.
Share
View full details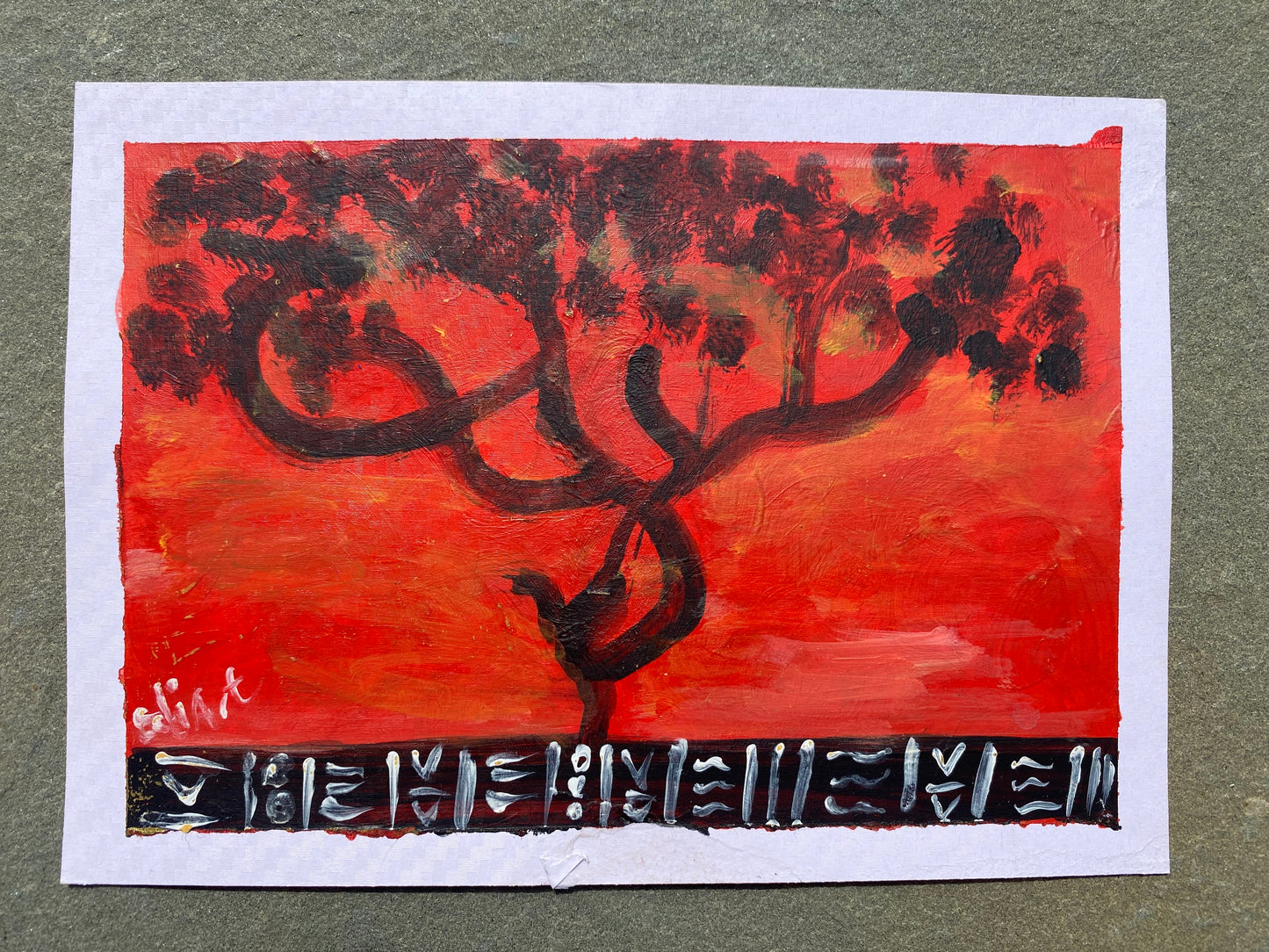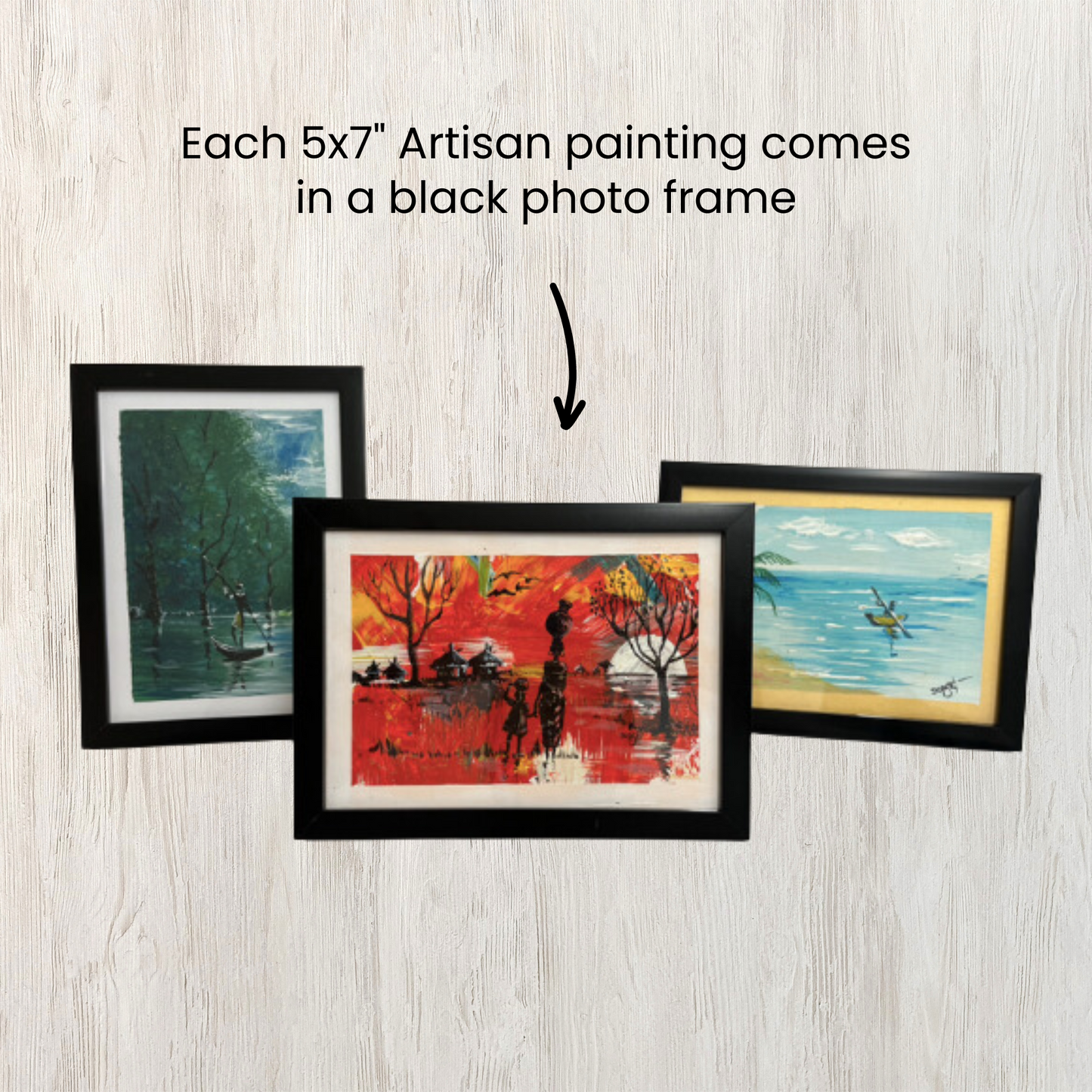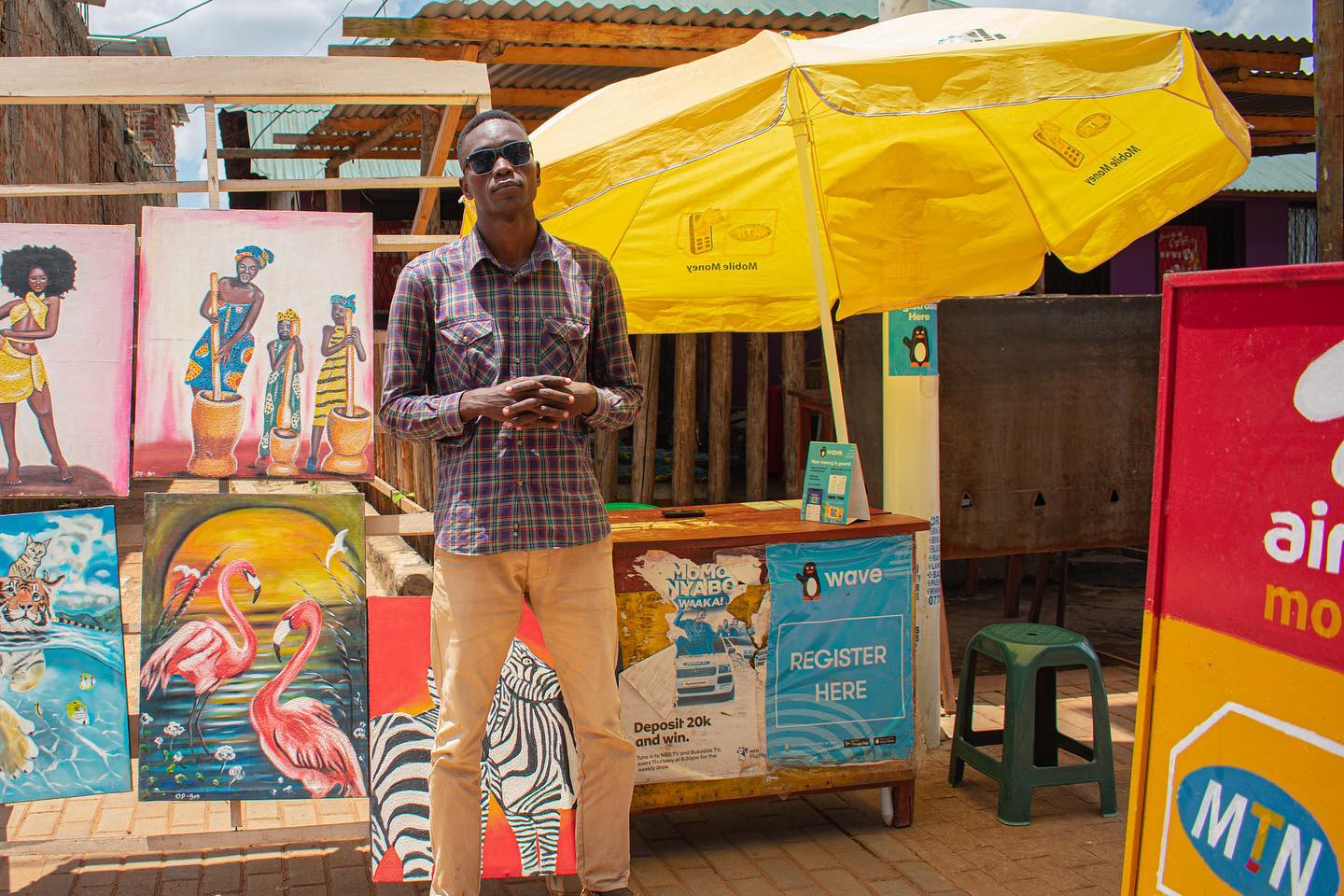 Made by hand, with love by Edgar Acana.
This art was created by Edgar Acana, one of the inspirational visual artists at the Artisan Center.
Impact: 100% of your purchase directly supports the artist & The Artisan Center.