Regular price
Sale price
$20.00 USD
Unit price
per
Sale
Sold out
Women of the Land by Edgar Acana
5"x7" framed mini paintings (2 qt.)
Painting 1: "Women in the Dark": "Woman in the Dark" depicts our African women and the role they played in running homes in African traditional society. The woman is carrying water from a far spring, even during the night hours to support the family for the next day.
Painting 2: The Great Moment - "The Great Moment" portrays our traditional dance from the Acholi community. The dance is usually held in the evening hours after a hard day of work. The event would usually start at 6 pm till midnight. In Acholi tradition the men observe the women shaking their waists while dancing and that's how one would determine a good wife.
The 5"x7" Artisan Mini Paintings come in a black photo frame.
Share
View full details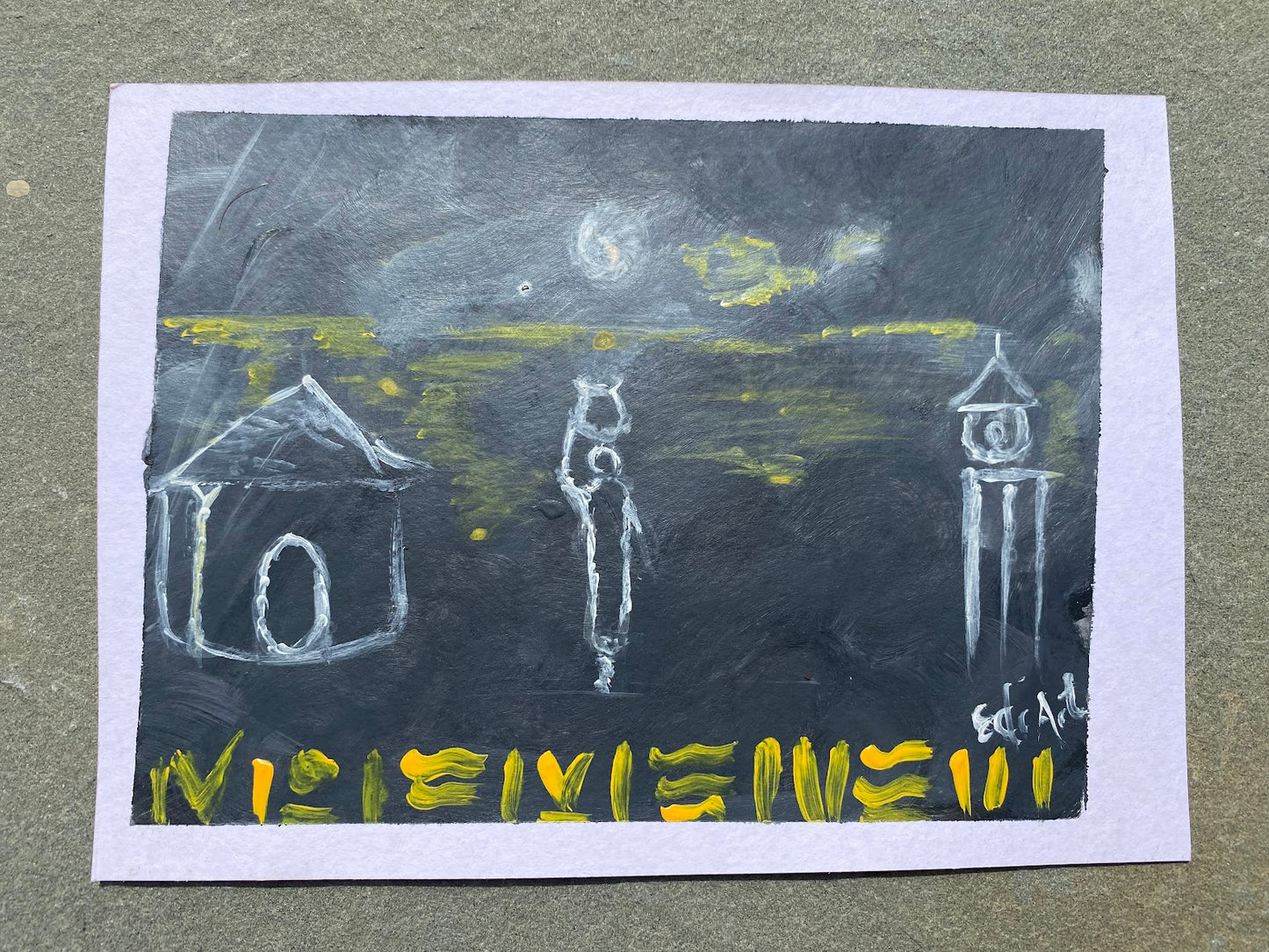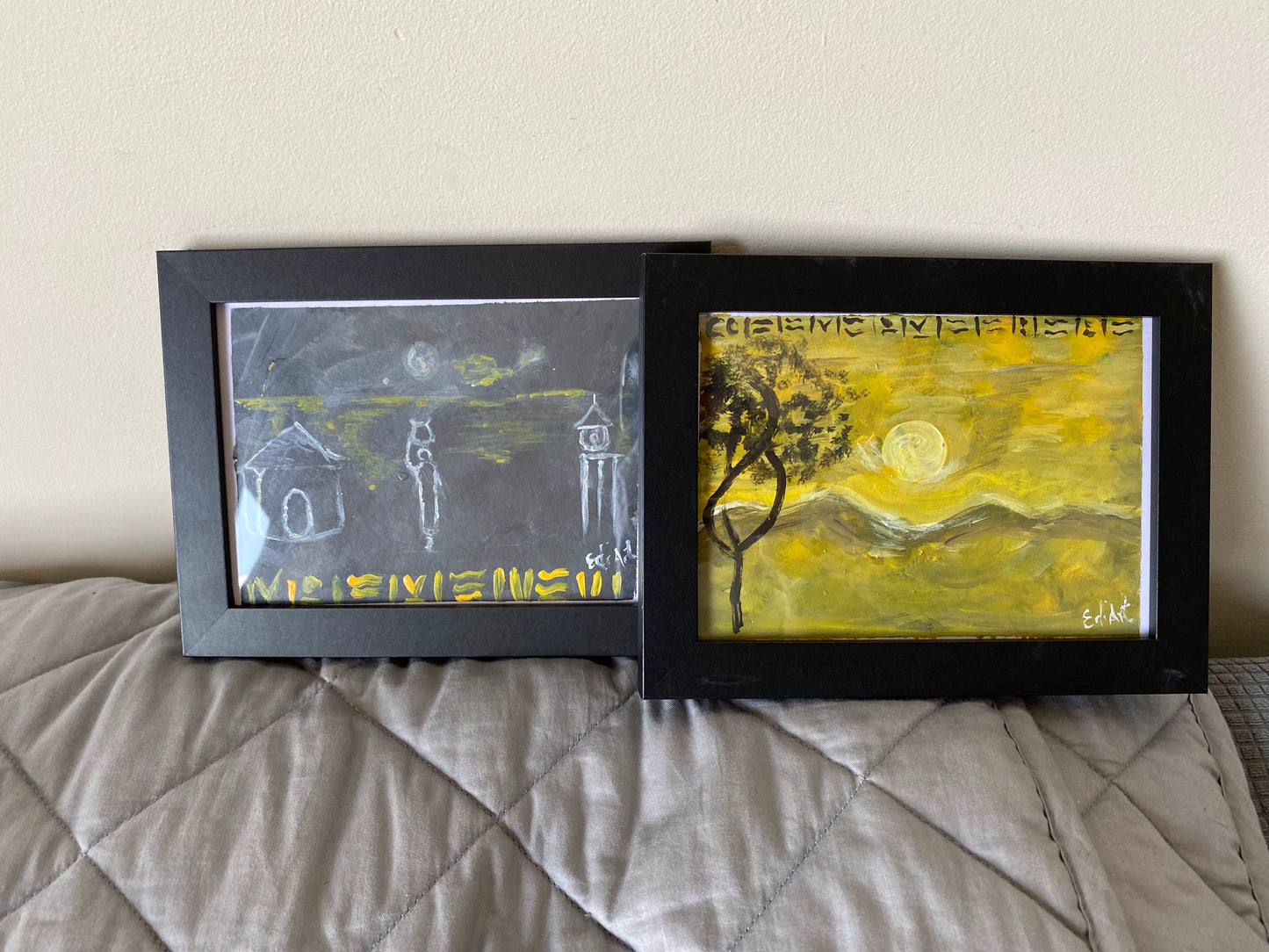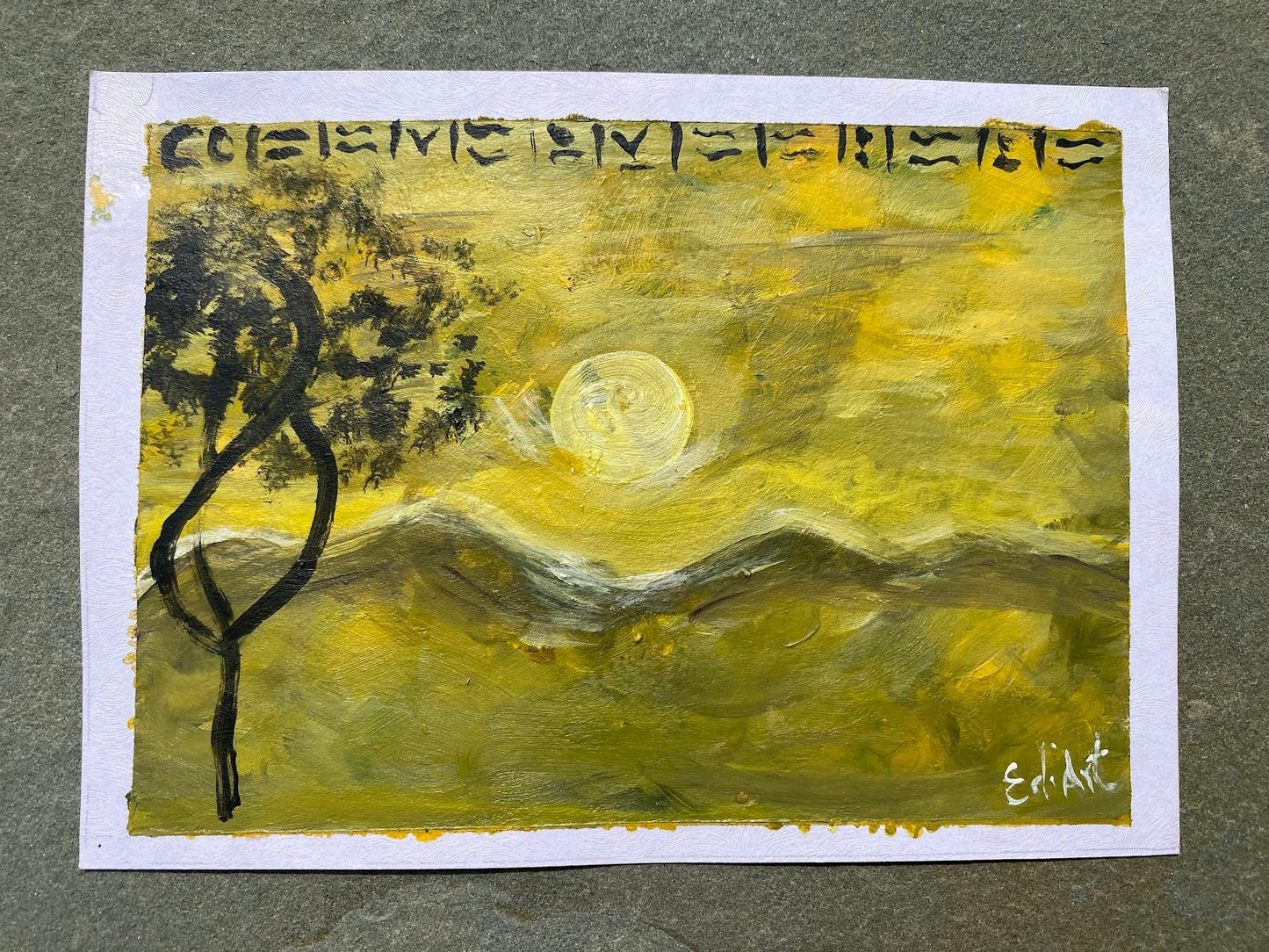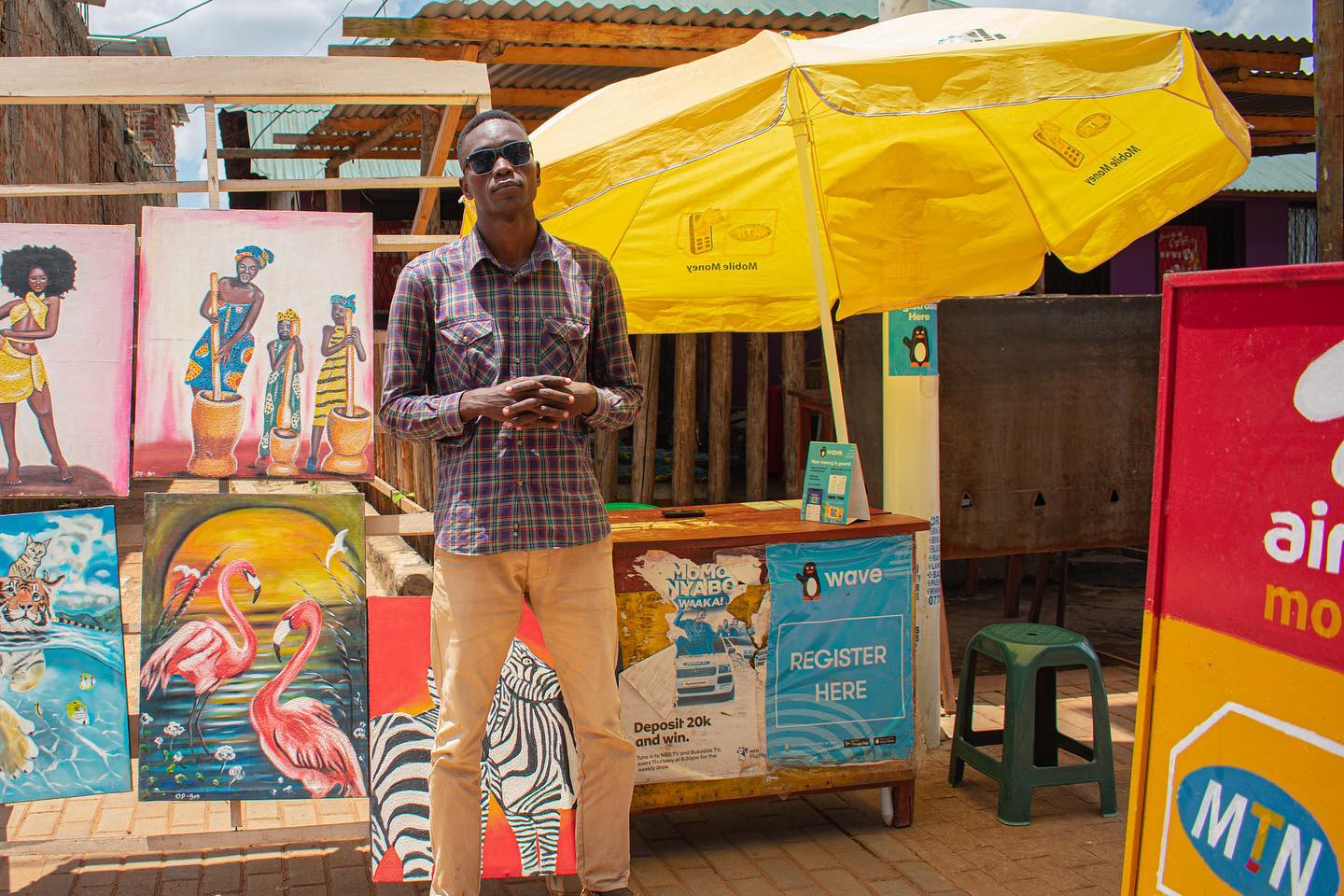 Made by hand, with love by Edgar Acana.
This art was created by Edgar Acana, one of the inspirational visual artists at the Artisan Center.
Impact: 100% of your purchase directly supports the artist & The Artisan Center.